Sylvian Abbad: French / English / Spanish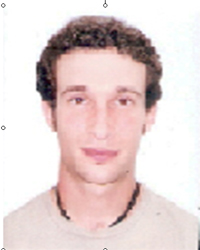 Biography of Sylvian Abbad
Born in France from foreign parents, the French native speaker translator Sylvian grew up used to live new experiences through their travels throughout France and abroad. No doubt this triggered a taste for new experiences, a curiosity for different cultures and languages.
The French education system and television were not at the time (and probably are not yet enough) orientated towards interesting children in modern languages, which meant his interest was not aroused until his first English lesson in secondary school. Yet, from then on, he knew he was going to work with languages.
After his Baccalauréat in literature, he went on a succession of travels to several parts of the world, thus gaining valuable language skills while managing to successfully obtain first an English literature Bachelor degree and then a literary and general translation degree.
Sylvian Abbad joined the team of International Translators after having absolved an internship at the head office of City Tours Vienna, translation department. During his internship, Sylvian particularly specialized in proof-reading of French legal texts and websites as well as in the translations of websites from English to French.
Sylvian Abbad's professional qualifications
English literature and history Bachelor degree: Université Stendhal Grenoble III
Literary and general translation Masters degree: Université d'Angers
Sylvian Abbad's combination of languages
A language (mother tongue): French
B language (working to and from): English
C language (working mostly from): Spanish
Order a translation by Sylvian Abbad
To order a translation by Sylvian Abbad or another member of our translator team, please send us an email to . Please have a look at our "How to order a translation" page to learn what information we need in order to prepare you a quote for your personal translation as quickly as possible. Should you have any questions about our translation service, please feel free to ask: our translators will gladly advise you and are looking forward to reading from you!