Company information and contact details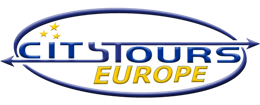 The website of International Translators is operated by the translation department of the Austrian tour operator City Tours. According to Austrian e-commerce law, City Tours is obliged to disclose the following information:
Company Information
The website www.international-translators.com is managed by the tour operator City Tours GmbH, a company organized as a "Gesellschaft mit beschränkter Haftung" (i.e. a Limited) and based at A-1120 Wien, Rosaliagasse 19/6 in Vienna, Austria. The company's owners are Katarina Bachner (authorized signatory) and Alexander Ehrlich (director), it is registered in the companies record at the Commercial Court of Vienna with the registration 355042x (HG Wien), on the Austrian data handling register under the number DVR 3000394, and is member of the Chamber of Commerce in Vienna. All contracts signed with International Translators are subject to the terms and conditions provided on this website as well as to the general terms and conditions of City Tours. The competent court for all signed agreements is Vienna and the VAT identification number is ATU66115401. The team of International Translators is ready to answer any questions about the company and its translation service and is looking forward to your message!
Contact Details
This is how you can get in touch with the translator team of International Translators:
International Translators
c/o City Tours GmbH
Rosaliagasse 19/6
A-1120 Vienna
Phone: +43 1 966 02 61
Mail:
Image copyright
The photos used in the left hand column of this website are a courtesy of www.publicdomainpictures.net.
Learn more about our translation service
To learn more about what language combinations we offer, please visit our "language combinations" page. Further information about our translator team is available on our "translator list". To learn what information we need in order to provide you with a detailed quote for your personal translation, please refer to our "ordering information". Finally, if you wish to know what kinds of translation we propose, please have a look at our "types of translation" page. Of course, you may also contact us anytime at !