Maud Olivares: French / English / Spanish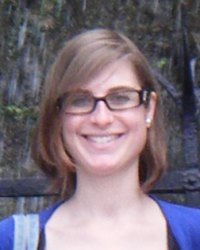 Biography of Maud Olivares
Maud was born in a small city near Lyons in France. She is and has always been a great fan of everything related to culture, be it cinema, books or music, or even theatre and museums. This passion gave birth to a curiosity for other languages and cultures, and the beginning of her interests in modern languages.
After a Baccalauréat in literature, she studied English literature and history at the university, obtaining a Bachelor degree, and then spent some time in England perfecting her language skills and discovering the British culture. When she returned, she embarked upon translation studies in English and Spanish, focusing on communication related texts.
Maud Olivares joined the team of International Translators through a traineeship at the head office of City Tours Vienna, in the translation department to be more precise. During her internship, Maud particularly specialized in translation of legal texts and websites from French to English and from English to French.
Maud Olivares' professional qualifications
English literature and history Bachelor degree: Université Jean Monnet St Etienne
Translation Masters degree: Université Jean Monnet St Etienne
Maud Olivares' combination of languages
A language (mother tongue): French
B language (working to and from): English
C language (working mostly from): Spanish
Order a translation by Maud Olivares
To order a translation by Maud Olivares or another of our professional translators, please write us to . In order to enable us to prepare you an individual quote for your translation as fast as possible, we kindly ask you to have a look at our ordering information. Of course, we are ready to answer any questions about our translation service personally!