Alexander Ehrlich: German / French / Italian / English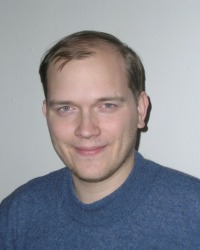 Alexander was born in Mödling, Austria. He spent his childhood in the historically important village of Mayerling. Very early, he received a multicultural teaching as well as a historical one thanks to his father who owned a popular hotel/restaurant and his mother Anna Ehrlich, one of Vienna's most renowned historians and doctor in both philosophy and law.
He finished primary school in just one year and then was homeschooled by his mother. During these years, Alexander Ehrlich received natural sciences and humanities lessons but also private horse-riding, fencing, violin, and piano lessons and played children parts at the local theatre in Baden bei Wien. He learnt English and Italian before entering the private high school "Theresianische Akademie" in Vienna.
There, he played in national and international chess competitions and learnt both typing and various programing languages besides his studies. He went abroad for several months in Hungary and Italy. He also learnt French, Latin, Spanish, Russian and Hugarian basics.
Alexander passed his Matura (or A-level) with honors / magna cum laude. After passing his secondary education final exams, Alexander Ehrlich started his formation at the university of Vienna where he first studied Romance linguistics, evangelical theology, and law.
He then changed course to turn towards French, German and Italian translation and interpretation and acquired a Masters degree at the university of Vienna in conference interpreting. Besides his university studies, he worked as a tourist guide in Vienna, founded the viennese tour operator City Tours Vienna, then the european tour operator City Tours Europe and finally the translation office International Translators.
Alexander Ehrlich still is the head of our translator team, ascertains the quality of all our translations into German and does also contribute to translations from French to German, from Ukrainian to German and from English to German. Alexander is particularly proud of his flawless proof-reading in German and of his extremely high workspeed when translating into German. If you wish to learn more about Alexander, he invites you to visit his personal website.
Alexander Ehrlich's professional qualifications
Baccalauréat ("Matura") in languages: magna cum laude graduation at the "Theresianische Akademie" of Vienna
Austria Guide exam: two years mastery school of Austrian history, literature and tourism with official commissional exam, equivalent to a Bachelors degree
Master degree in conference interpreting: University of Vienna
Alexander Ehrlich's combination of languages
A language (mother tongue): German
B language (working to and from): French
B language (working to and from): Italian
C language (working mostly from): English
Order a translation by Alexander Ehrlich
In case you want to order a translation by Alexander Ehrlich or by any other translator from our team, please send us a translation request to . To allow us to send you a quote for your individual translation as soon as possible, please refer to our "ordering information" page. You will find some important information about what we need to know to prepare you a translation offer. And should you still have questions afterwards, please feel free to write us anytime: we are looking forward to your message and will gladly assist you!